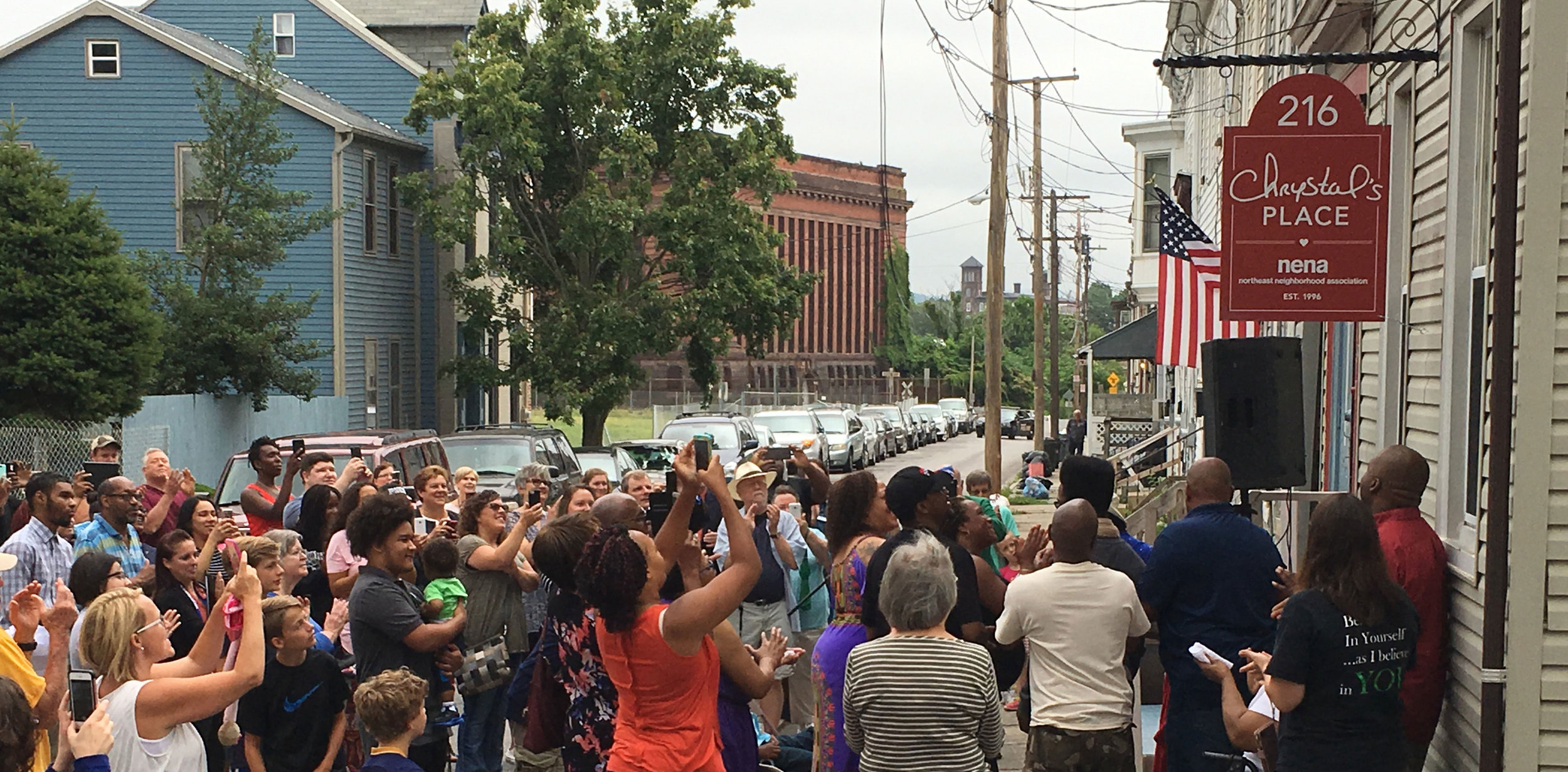 Serving the residents of northeast
York City, PA
We serve as a resource center for local residents. Emergency food, clothing, diapers and household items are distributed on a walk-in basis on
Mondays from 10:00 am to 1:00 pm and Wednesdays from 4:30 to 7:30 pm.
Find the most recent information and events on our Facebook page
The Northeast Neighborhood Association (NENA) serves the residents of York City, PA in the area bounded by Ridge Avenue on the East, Duke and King Streets on the West and South, and Arch Street on the North. NENA strives to improve the quality of life for residents through youth, hunger, and educational initiatives.
A wide range of volunteer opportunities is available through the Northeast Neighborhood Association, including pantry assistants, drivers, and board members.
216 Chestnut Street
York, PA 17403
Mondays 10:00 am – 1:00 pm and Wednesdays 4:30 - 7:30 pm
Open to any low-income family in York County